Content
Panasonic SMT PCB Stencil Printer SP-70 Screen Printing Machine
❙ Features
1. Lower WIP inventory and reduce changeover time by handling up to 4 unique products simultaneously
2. Minimize capital expenditures by reducing printer investment by 50%
3. Maximize floor space utilization with new hybrid board handling concept
4. Achieve 10 second Average Printing Cycle Time
5. Newly developed automated cleaning unit
6. Multi-stage board handling conveyors
7. Hybrid dual-blade squeegee
Mo

del ID

SPG

SP-70

SPV

Model No

NM-EJP6A

NM-EJP3A

NM-EJP7A

NM-EJP7A

NM-EJP7A

NM-EJP7A/8A

Images per Stencil

One

One

One

One

One

One

Input Board Handling

Single

Single

Single

Single

Dual

Single

Output Board Handling

Single

Single

Single

Dual

Dual

Dual

Board Shuttle Upline

No

No

No

No

Yes

No

Board Shuttle Downline

No

No

No

Yes

Yes

Yes

Min Board Size

50 x 50mm

50 x 50mm

50 x 50mm

50 x 50mm

50 x 50mm

50 x 50mm

Max Board Size

510 x 460mm

510 x 460mm

510 x 300mm

510 x 166mm

510 x 300mm

510 x 300mm

Optional Board Size

650 x 460mm

510 x 510mm

-

-

-

-

Board Exchange Time

15 sec

13 sec

13 sec

10 sec

13 sec

13 sec

Repeatability

+5μm @ 2.0 Cpk

+5μm @ 2.0 Cpk

+5μm @ 2.0 Cpk

+5μm @ 2.0 Cpk

+5μm @ 2.0 Cpk

+5μm @ 2.0 Cpk

Frame Size: 736 x 736mm

X

X

X

X

X

X

Frame Size: 650 x 650mm

X

X

X

X

X

X

Frame Size: 550 x 650mm

X

X

X

X

X

X

Frame Size: 750 x 750mm

X

X

X

X

Frame Size: 584 x 584mm

X

X

X

X

Power (VAC)

200 - 240

200

200 - 240

Power (Phase)

Single

Triple

Single

Power (Max KVA)

1.7

2.0

2.0

4.0

Air Supply (Mpa)

0.5

0.5

0.5

0.5

0.5

0.5

Footprint

1580 x 1800mm

1680 x 2070mm

1650 x 1517mm

1650 x 3044mm

Height (excluding Tower)

1500mm

1430mm

1500mm

1500mm

1500mm

1500mm

Mass

1500 kg

1

73

0 kg

15

5

0

kg

30

00 kg
❙
Related Keywords
Panasonic Screen Printer,Panasonic PCB Printing Machine,Panasonic Screen Printer SPG,Panasonic SMT Screen Printer SPV-DC,Panasonic SP-70,Panasonic SPV Stencil Printer,SPD Dual-Lane Screen Printer,PCB Printing Machine,Solder Paste Printer,SMT Stencil Printer,Solder Printer,Solder Paste Printer Machine,SMT Printer,SMT Screen Printer,Automatic Stencil Printer,Solder Paste Screen Printer,Solder Stencil Printer,SMD Stencil Printer,Semi Automatic Stencil Printer,SMT Screen Printing Machine.
❙ Company Proflie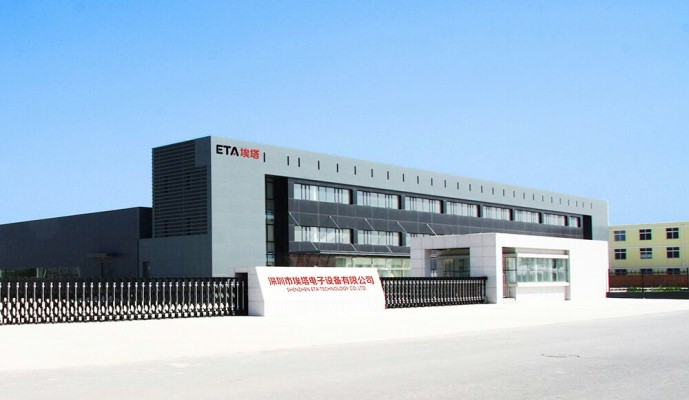 Shenzhen ETA Technology Co., Ltd. Expert in Making Customized High Quality SMT LED Pick and Place Machine, SMT LED Reflow Oven, SMT LED Stencil Printer, SMT Production Line, LED Assembly Line With More Than 23 Years Experience.
Our Goal is to Provide Customers With the Best Service Possible and to Produce Excellent Quality Products That Will Meet or Exceed Your Expectations.
Successful Experience:
Eta's Customer In 35 Countries Around the World
1. We Have Been Helping Customers To Build a Lot of New Factories Around the World.
2. Training More Than 500 Experts and Technician for Customers.
3. Became the Most Reliable Chinese Partner for You.
For SMT Factory Setup, We Can Do for You:
1. We Provide Full SMT Solution for You
2. We Provide Core Technology With Our Equipments
3. We Provide The Most Professional Tech Service
4. We Have Wealthy Experience on SMT Factory Setup
5. We Can Solve Any Question About SMT
❙ ETA Exhibition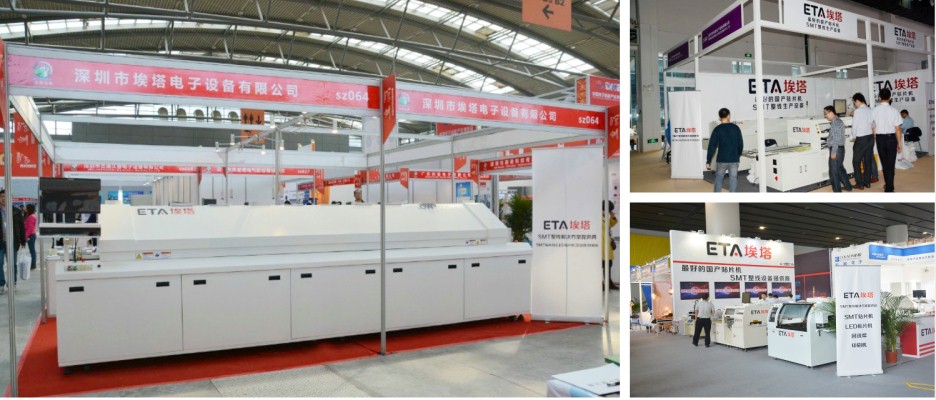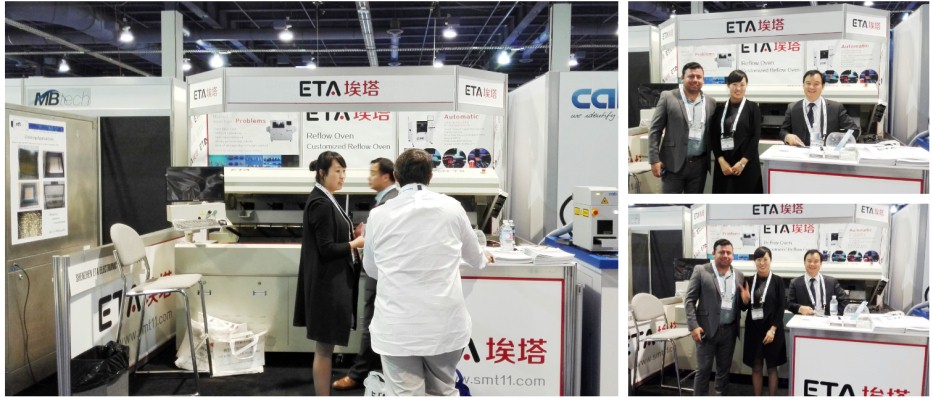 ❙ ETA Products Certificate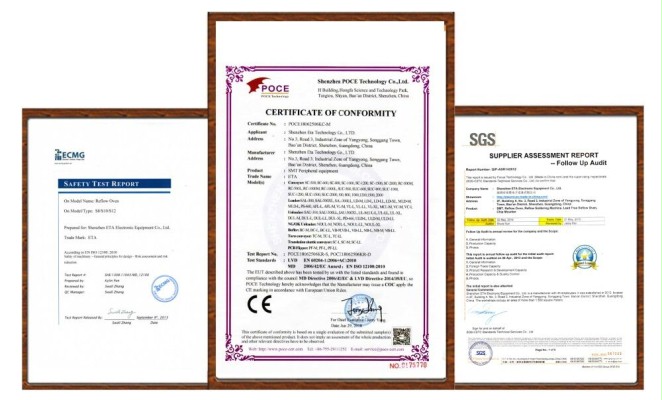 ❙ ETA Global Service
❙ Customers' Feedback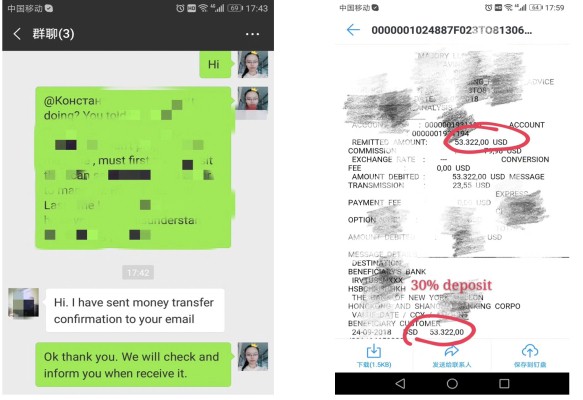 ❙ FAQ
Q: What we can do for you?
A: Total SMT Machines and Solution, professional Technical Support and Service.
Q:Are you a trade company or a manufacturer?
A: OEM & ODM service are available.
Q: What is your delivery date?
A: The delivery date is about 35 days after receipt of payment.
Q: What is your payment terms?
A: 30% deposit in advance and 70% balance before shipment.
Q: What your main customers?
A: Huawei,Foxconn,Vtech,Sumida,Kemet,Vishay,Bosch,Canon.
A: Leading SMT Supplier in China; Trade assurance to USD 560,000+; Professional after-sales service team.
❙ Main Keywords
Reflow Oven,Pick and Place Machine,SMT Machine,SMT Line,Wave Soldering Machine,Reflow Soldering Oven,SMT Equipment,SMT Pick and Place Machine,Chip Mounter,PCB Cutting Machine,SMT Reflow Oven,Pick & Place Machine,SMD Soldering Machine,SMT Aoi,SMT Conveyor, SMT Solutions, Chip Shooter, PCB Cleaning Machine, Reflow Machine, PCB Soldering Machine, SMT Assembly Line, SMT Stencil Printer, PCB Reflow Oven, Reflow Soldering Machine, SMT Oven, Pick n Place Machine, SMT Production Line, Solder Paste Printer Machine, SMT Screen Printer, LED Pick and Place Machine, SMT Line Machine, LED Production Line, SMT Nozzle Cleaning Machine, LED TV Production Line.
If You Could Not Find Any Similar Items You Want, You May Send Some Photos to Us. Because Our Catalog and Website Haven't Included All of Our Products.