Panasonic Pick & Place Machine Operation Guide
From:    Author:Panasonic Pick & Place Machine    Publish time:2020-03-05 09:38    Clicks:0
Panasonic Pick & Place Machine Operation Guide
Regular operation can ensure the normal operation of the Panasonic pick and place machine and ensure continuous and stable production safety. Today, I would like to share with you the regular operating instructions of the Panasonic Pick & Place Machine Operation Guide
Regular operation can ensure the normal operation of the Panasonic pick and place machine and ensure continuous and stable production safety. Today, I would like to share with you the regular operating instructions of the Panasonic chip shooter.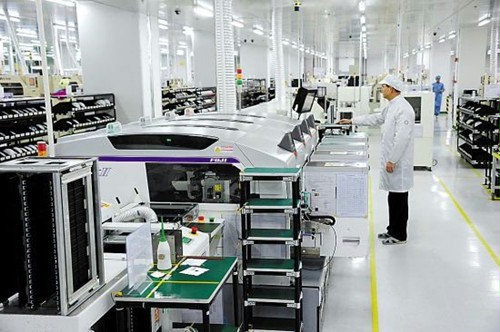 Check items before starting Panasonic SMT pick and place machine:
1. Confirm the 5S status of the Panasonic mounter and the surrounding environment. There should be no debris in the X, Y, and Z axis running space;
2. Confirm whether the feeder is fixed on the machine feeding platform;
3. Confirm whether the pressure of the air pressure gauge reaches 5kg / cm2
4. Confirm whether the photoelectric sensor is normal;
5. Confirm that the floppy drive has no floppy disk (if there is a floppy disk, it may not be pneumatic or destroy the data in the machine).
Panasonic placement machine startup steps:
1. First turn on the power switch of the distribution box to the "ON" state;
2. Then turn on the main power switch of the Panasonic pick & place machine to the "ON" state, and the computer of the machine begins to pneumatic;
3. After the Panasonic chip shooter is turned on, the computer will prompt to perform the "origin return", click the "confirmation key", and the machine axes will perform the origin return;
4. After each axis performs the return to origin, the start-up work is completed. If you need to warm up, you should warm up according to regulations.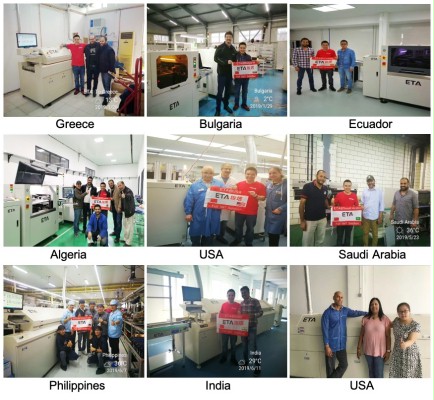 1. First call up the machine program to be produced, and the operator checks the materials on the feeder according to the work order list;
2. After IPQC confirms that the materials on the feeder are correct, it can start production;
3. After the first board is mounted, IPQC should first confirm the receipt, and then confirm the OK before mass production.
4. During the production process, the operator of the Panasonic placement machine should wake up and confirm the placement status of the mounted board;
5. If there is a replacement, notify IPQC immediately.
1. Press the stop button to stop the Panasonic placement machine;
2. Press "Ait 9" on the keyboard to exit the setting and exit the machine computer system safely;
3. When the computer prompts that it can be turned off, set the main switch of the Panasonic placement machine to the "OFF" state;
4. Turn the power switch of the power distribution box to the "OFF" state.
❙
Panasonic Pick & Place Machine
Video